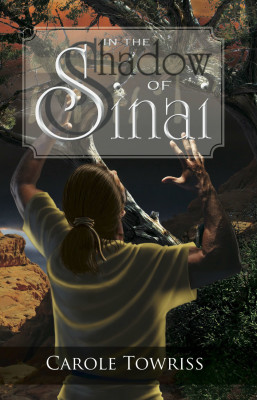 An artisan's world has been destroyed one too many times. Can he conquer his anger to see his ability for what is—a gift from El Shaddai? Or will he let his resentment rob him of his chance to build a masterpiece?
About the Book
Click here to purchase your autographed copy of In the Shadow of Sinai
Bezalel is a Hebrew slave to Ramses II. An artisan of the highest order, Ramses has kept him in the palace even when all other Israelites have been banned. Bezalel blames El Shaddai for isolating him from his people.
When Moses and Aaron appear one summer, and El Shaddai shakes Egypt to its core, Bezalel must reexamine his anger. Over the course of the next year, Bezalel's life becomes intertwined with those of an Egyptian child-slave, the captain of the guard, and especially a beautiful, young concubine.
When spring arrives, all of them escape with the young nation of Israel. But that's only the beginning…

---
Disclosure of Material Connection: Some of the links in the page above are "affiliate links." This means if you click on the link and purchase the item, I will receive an affiliate commission. I am disclosing this in accordance with the Federal Trade Commission's
16 CFR, Part 255
: "Guides Concerning the Use of Endorsements and Testimonials in Advertising."