These were the children of Pharaoh's daughter Bithiah, whom Mered had married. ~1 Chronicles 4:18
I love biblical fiction, and Mesu writes some of the best. Her latest, The Pharaoh's Daughter is breathtaking. It is the story of Anippe, daughter of Horemheb, sister of King Tut, pharaoh of the Exodus. Terrified of dying in childbirth, it is she who finds Moses in the Nile, and passes him off as her son by her husband, Egyptian captain Sebak.
The Pharaoh's Daughter is a brilliant study of the sometimes brutal beauty of ancient Egypt. The viciousness of her brother and father are a stark contrast to Anippe's soft and often confused heart. Motherhood and its responsibilities, effects, and choices, and in all its variations, is explored in depth through the life of Anippe and others.
The novel follows Anippe from before her marriage through Moses's adulthood. Her life follows a torturous path, but God works beautifully in and through it. One of Mesu's themes is fear is the most fertile ground for faith.
I cannot recommend The Pharaoh's Daughter highly enough. This is Mesu's finest work yet.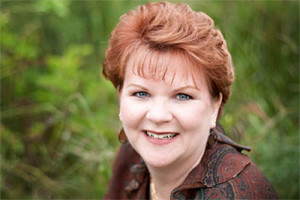 You can find Mesu on the web here: