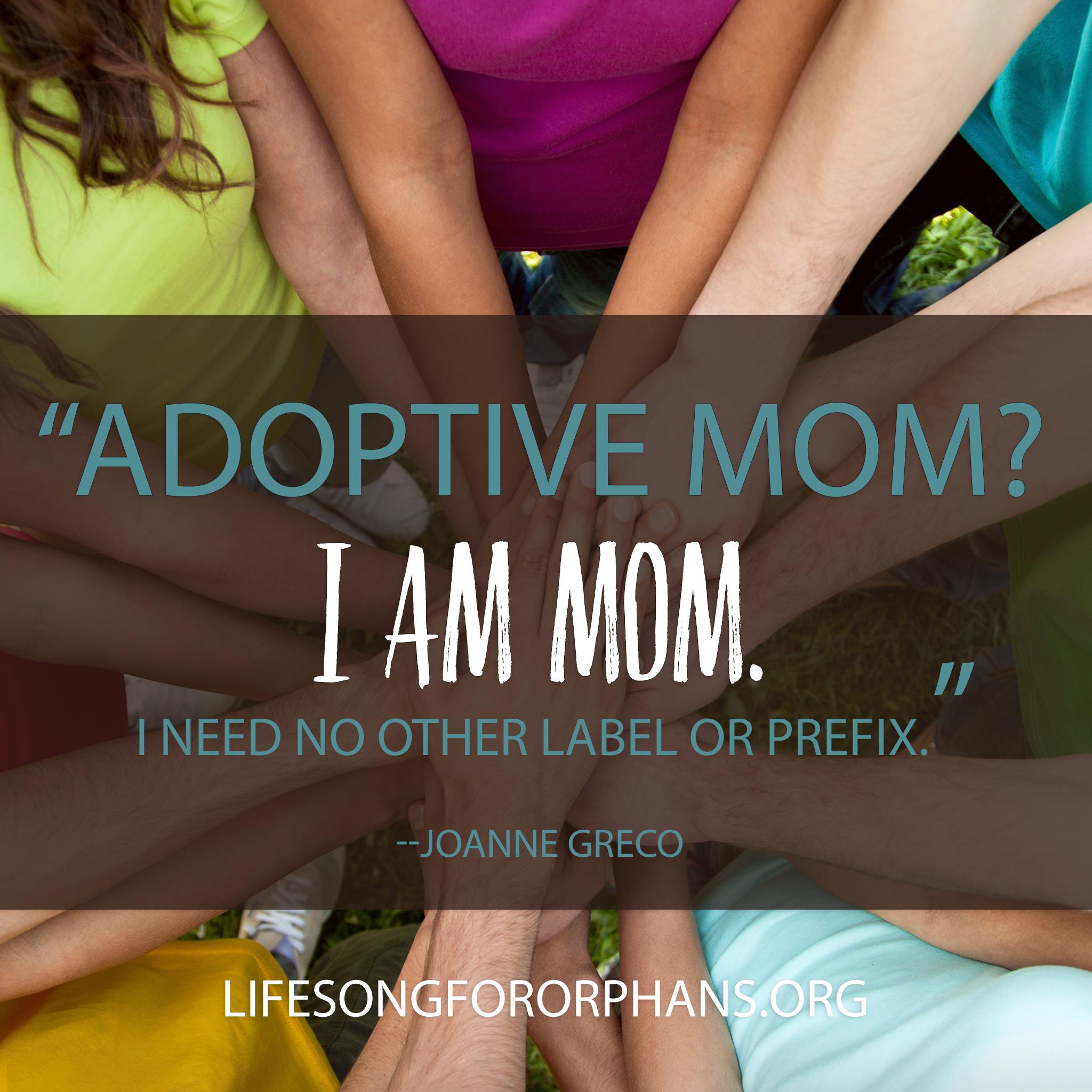 When I decided to take a few weeks' break in January, I didn't expect to be gone this long. But a lot of things have happened that kept me away.
One of those things was my youngest daughter getting her learner's permit. In Maryland, you can get that at 15 years and nine months old. You keep that for nine months, drive 60 hours with a licensed driver, and get your license at 16 ½.
[tweetthis]If you're one of my few loyal followers, you've heard me rant about proving my adopted children are mine. Well, it happened again.[/tweetthis]
John took Dara to get her learner's permit. Among the required documents, I sent her birth certificate, which was issued by the state of Maryland, has a state seal on it and is dated. To obtain that certificate fifteen years ago, I had to produce the adoption decree and original translation. To be safe I also sent her adoption decree, the original translation, and yet another translation that was required by the US passport office, since the first one, which was good enough for Homeland Security, wasn't good enough for the US passport office.
When John and Dara arrived at the MVA, they went through the first checkpoint. Upon seeing her birth certificate stamped with "not proof of citizenship," the agent looked no further and sent her to a supervisor.
The supervisor would not accept the Maryland birth certificate as proof of relationship, and said so in front of my daughter. She further would not accept the second translation because it was done in Tennessee and not Maryland, even though the MVA website says the original translation should be acceptable.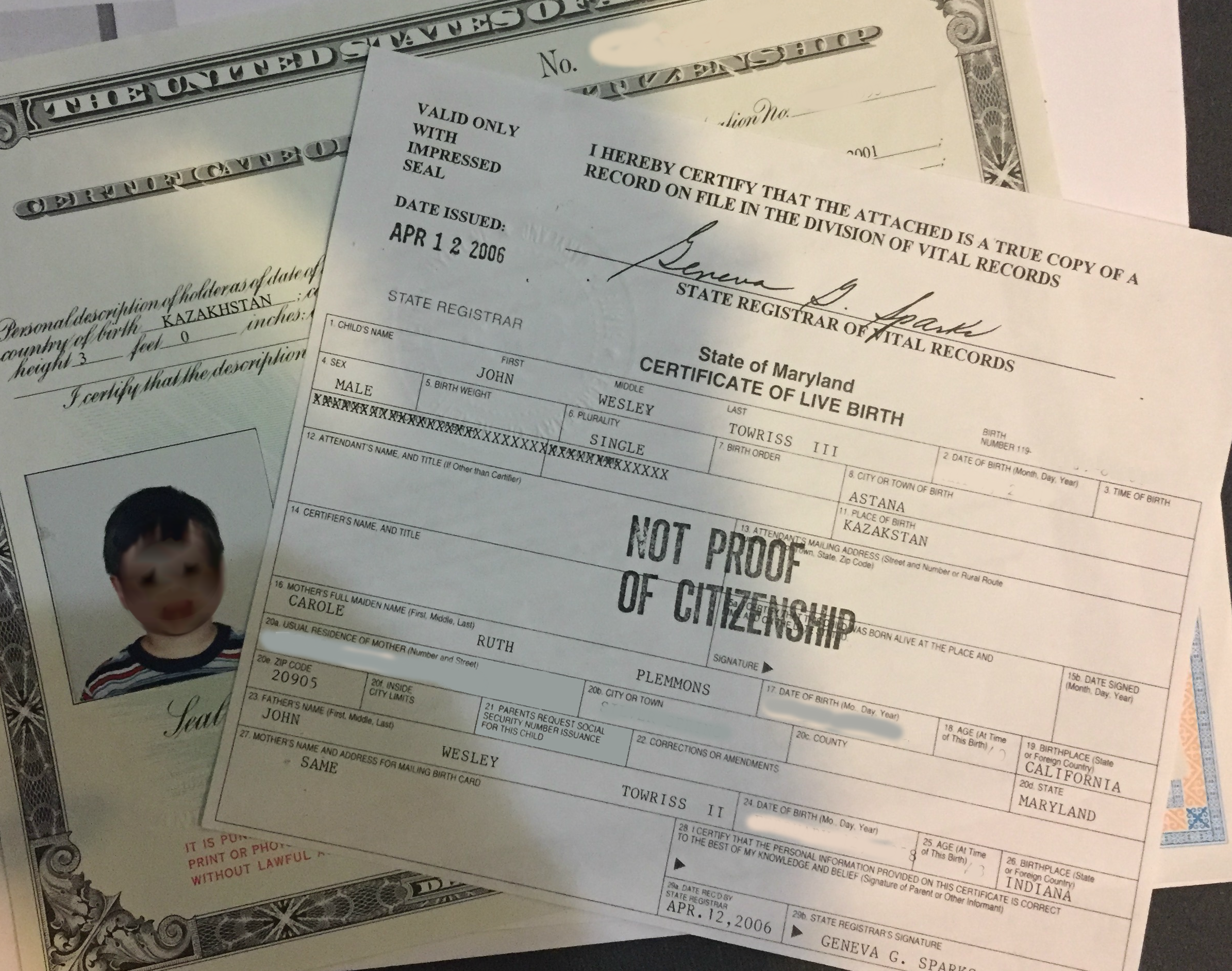 In the end, what she accepted as proof of relationship were the insurance cards that my husband and daughter carried because they had the same policy number on them. These cards had been printed that week on regular paper on my home computer because it was early January and our permanent cards had not arrived yet.
I wrote the head of the MVA. She apologized and said she'd love to make Johnny's visit go smoothly. That didn't happen either.
The State of Maryland should be more insulted than I am that the document they issued is not accepted as proof of relationship. A Certificate of Citizenship from the United States is accepted at face value. It is assumed that the federal government has done its due diligence and does not issue the certificate until it is satisfied that the person receiving said certificate has met all the necessary requirements to be a citizen. A birth certificate from the State of Maryland should be treated in the exact same way. A birth certificate that says I am her mother should be all that is necessary.
I wrote my senator and congressman about my experience at the MVA. Neither of them bothered to respond, although I was delighted to find that both added me to their mailing list. Special bonus: My senator's email did not include an unsubscribe option. Nice.
Although great strides have been made when it comes to equity for adopted children, some of the ways adopted children are still discriminated against make no sense and are difficult for our kids to understand. Did you know that the Social Security office registers all adopted children as permanent residents unless you have in hand the citizenship document, even though the law clearly states that as soon the adopted child of citizens arrives in United States, he or she is also a citizen? When I tried to get Dara's and Johnny's Social Security cards, the agent flat out told me, "I don't care what the law says, we have our own rules."
When the judge in Kazakhstan banged his gavel and declared the adoptions final, I thought our journey was over. Mira's a legal adult; I shouldn't have to do this with her again. I have two more years with Dara and Johnny.
Some children struggle with adoption issues, especially in their teen years. To question whether or not the adult standing next to them is truly their parent is unconscionable.