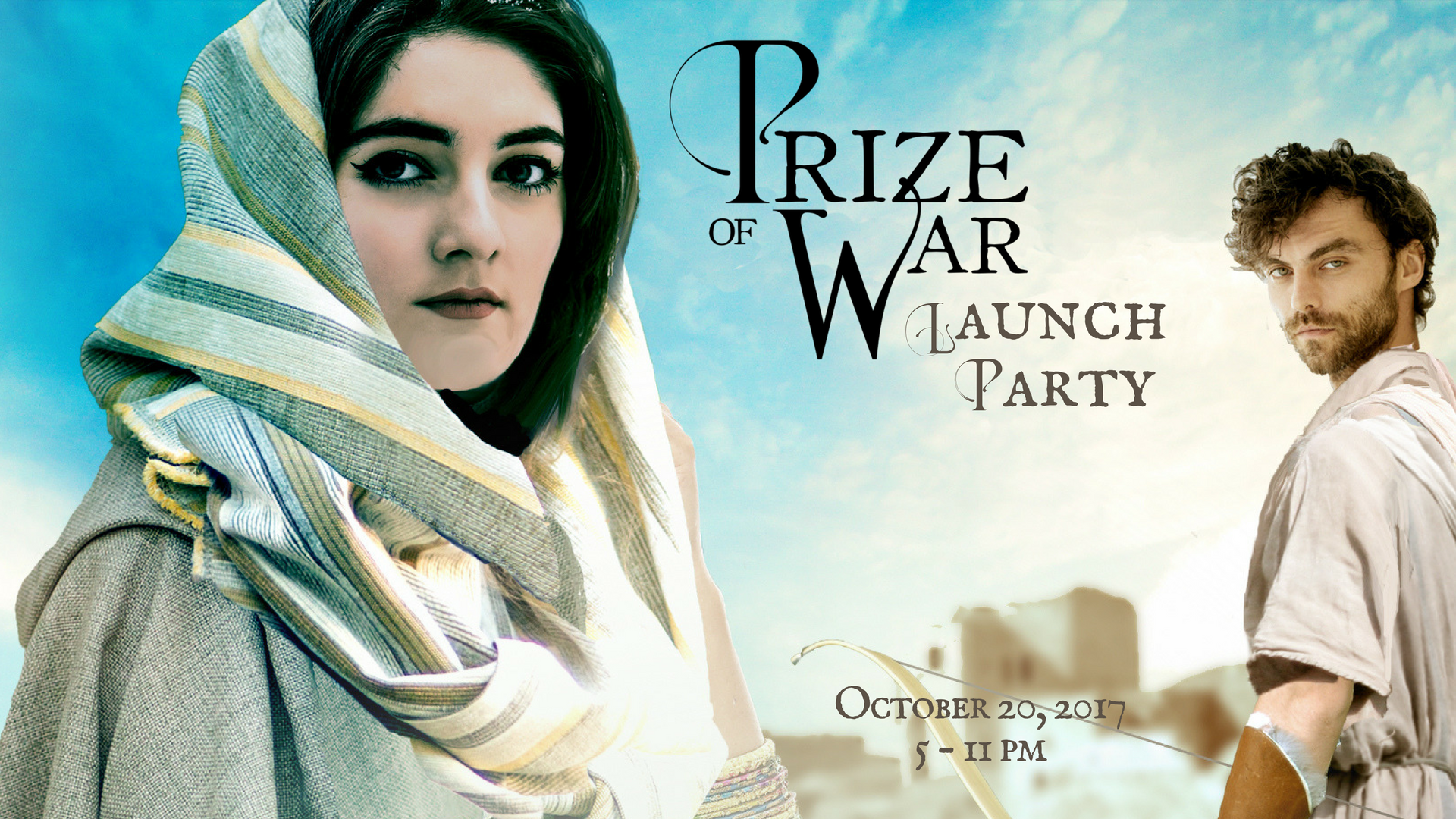 There are only FIVE more days until Prize of War releases, and I'm having a party to celebrate! I'll be giving away a lot of party favors—several copies of all my books, including Prize of War, and a few sets of bracelets like the ones Acsah is wearing on the cover. Maybe some chocolate cake. There will also be visits by guest authors who will be giving away some of their books as well. You can drop in and out as you like any time between 5 and 11 pm Eastern.
---
In the meantime, I'm also having another giveaway. This one goes until October 31st. First prize is a set of Acsah's bracelets. Second prize—three of them—is an autographed copy of Prize of War.
You can earn entries several different ways—some you can do every day—like retweet a tweet of mine, or repin a pin on Pinterest. You can also mark the book as 'want to read' on GoodReads and leave a review on GoodReads. Reviews don't have to be long. Just a few words will do, but every review helps. I can't ask you to share a post on Facebook—Facebook won't let me—but I won't stop you!
So, click below, and see what you can win! And I'll see you on Facebook Friday night!