If you read By the Waters of Kadesh, you remember Danel. He's back, although about thirty-eight years older. So is the young soldier Aqhat.
After their earlier escapades, Aqhat and Danel are now fast friends—and secret worshippers of Yahweh.
Aqhat has grown to be commander of Arad's army, and Danel is the wazir of Arad. Wazir is a reconstructed Northwest Semitic word meaning vizier. Semitic was much like Hebrew, so we only have the vowels: w-z-r.  (The Arabic word vizier has provided the vowels to give us wazir.) That Semitic root may mean to carry (a burden) or to help.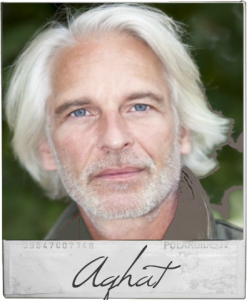 Scholars disagree on whether Tel (Old) Arad is the Arad of Numbers 21, but they disagree on pretty much everything. It depends on the timing of the Exodus among other things. I will say that there is a destroyed city of Arad, and a new …