As you know, I love Biblical fiction. K Dawn Byrd's Amazing Love is a modern-day retelling of the story of Hosea and Gomer from the Bible. It speaks of God's unconditional love, mercy, and grace and how much loving someone that much can cost.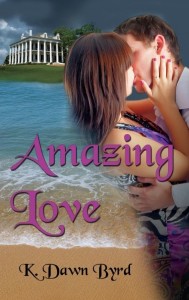 Gabe Knight, a pastor in a small coastal town, finds his life is turned upside down when Dee Dillow arrives and hires him to remodel an estate she's inherited from her aunt. Dee dashes his dreams of wedded bless when on a drunken binge, she divulges that she's the highest paid call girl in Nevada and part-owner of the ritziest brothel in the state.
Gabe falls in love with her, but can't believe he's hearing the voice of God when a still, small voice tells him to marry her. After much questioning, they marry and he is deliriously happy. Until Dee betrays him.
Gabe soon discovers …