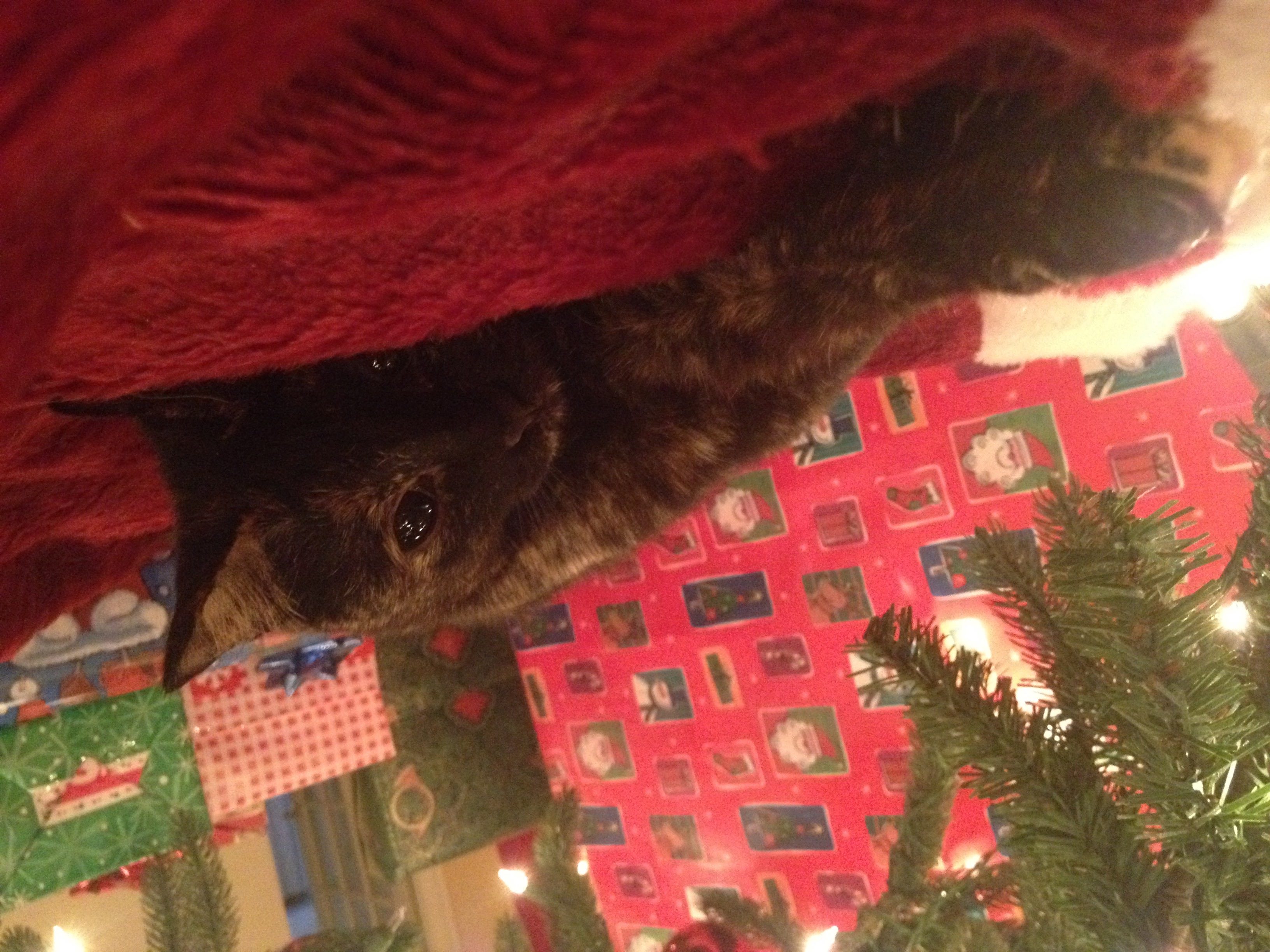 November and December are my kitty's favorite months. Our tree goes up November 1. It might take a week or two to get all the ornaments up, but that red velvet skirt goes around the base right away, and she loves to lie on it. It's also about nine feet tall, which means the base is about six feet wide, letting her get nice and deep under those branches. And then when we put the presents around, she can really hide.
Presents are tricky in my house. We have to use a code. We can't just use regular to/from labels, or the wrapping would be opened at the ends, and boxes would be shaken within an inch of their lives. In previous years we've used a number derived from some combination of the letters in their names or their birthdays, like some kind of weird numerology. This year we tried something different, and it has them stumped.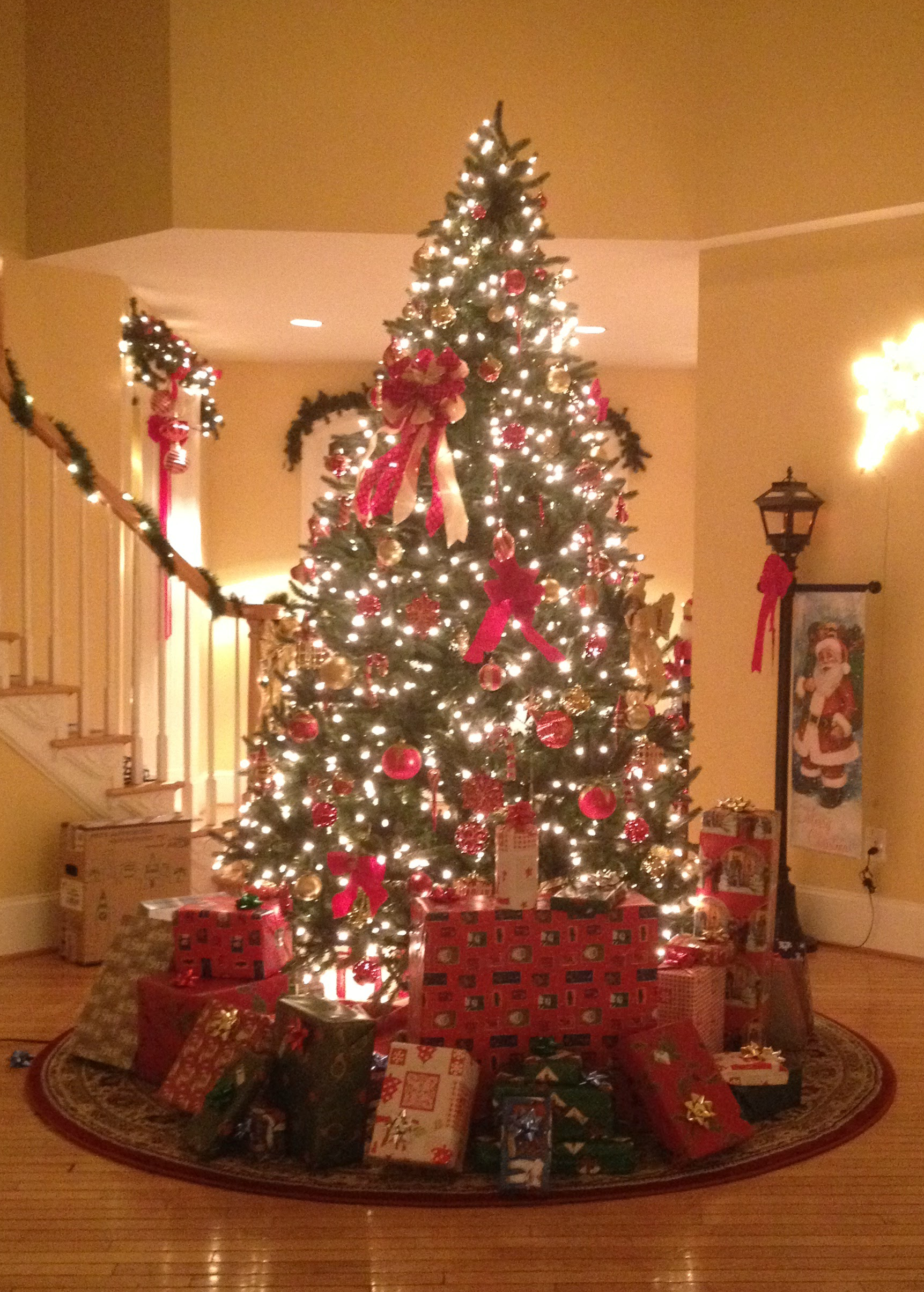 My brother said it sounds like we keep an Enigma machine in our bedroom. Dara called us "cheeky bums" the other day. (She loves the British.)  Johnny thinks he's figured it out. (He hasn't.)
Some people are surprised at the number of gifts under our tree. I will admit my husband tends to go a bit overboard. We got Emma some larger necessary items for her apartment this year, and she asked that they be considered her gifts for her birthday and Christmas. John was unable to deal with the idea of nothing under the tree for her and bought her something anyway. When she saw it she became quite … animated. "Why did you let him do that? Didn't you tell him not to?"
My first reaction was … Let Him? He's a lot bigger than I am. Tell him? I'm his wife, not his mother. But I went with, "You told him not to, how far did you get with that?"
Giving is John's love language. Telling him not to give is like telling him he can't love you.
Not really a good idea, at any time of the year.
Giving is also God's love language. He showed his love for us by giving us gifts—our life and our very breath, the earth and everything in it, His grace, even the rain that waters the crops. Scripture tells us every good and perfect gift is from above, coming down from the Father of the heavenly lights, who does not change like shifting shadows.
But His greatest gift by far was his Son. God showed His love for us by sending His Son to earth as a defenseless baby. That baby grew up to be the man Jesus, who died for us while we were still sinners. Jesus' blood made us right in God's sight and saved us from His judgment. Now we can rejoice in our wonderful new relationship with God, and look forward to living forever with Him.