Doing nothing is hard work.
At least for a mom.
One of my closest friends and I went to my favorite east-cost beach this weekend for a quick weekend. Ee arrived late Friday night, and slept in Saturday morning. We spent the day on the beach talking and reading and watching the waves. Add in some long walks, fish and chips, and frozen yogurt, and that was pretty much our day. But just to be able to do that took some serious planning ahead. Moms just can't get up and leave home.
I love the beach. I love pounding waves. Even sand. I love everything about the ocean. I can feel God there. The seas belong to Him, for they were created by Him. He alone controls them: He can make them rage, He can calm them, He sets their boundaries at the shoreline. He can even command them to dry up and disappear.
The sea has always been a symbol of unparalleled power. The psalmist says,
Mightier than the thunder of the great waters,
    mightier than the breakers of the sea—
    the Lord on high is mighty.
Micah says He buries our sin deep beneath the waters. In Isaiah, God promises to be with us through deep waters, rivers, and fire. And the prophet Habakkuk tells us that God's glory will fill the earth as the waters cover the sea.
But my favorite verse about the sea is Psalm 65.7. For if God can still the raging waves of the ocean, surely he can calm the ripples of my soul.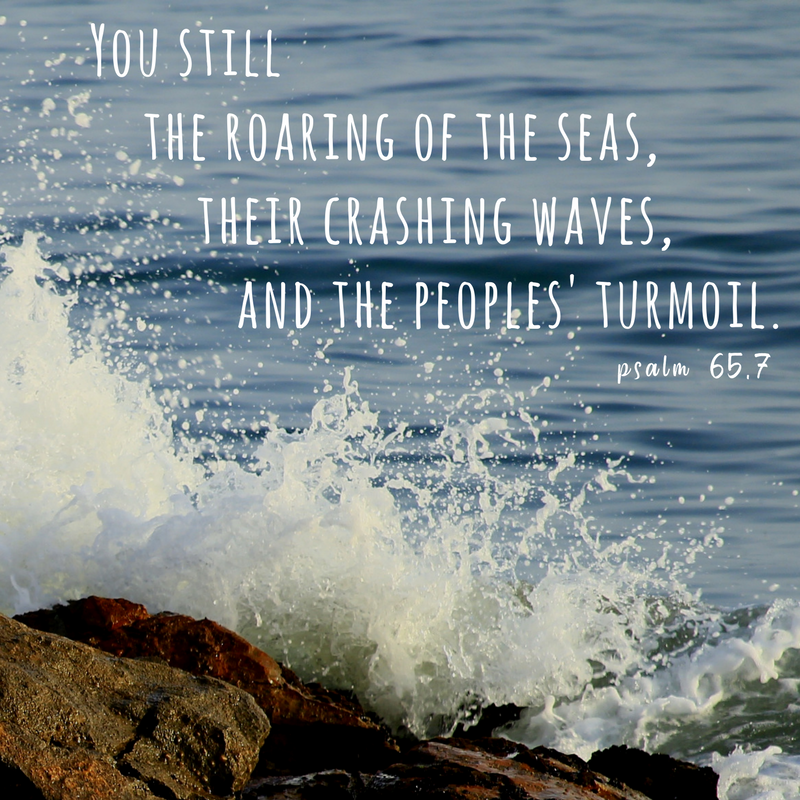 Shameless plug: The box set "Falling for You" will be retired June 9. The Other Brother will be available in Kindle, including Kindle Unlimited, the next day. If you read it in the set, I'd love it if you posted your review on the solo version.