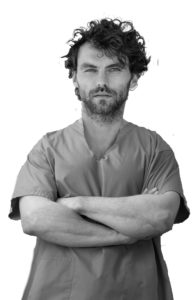 Othniel, our hero in Prize of War, is the first shophet named in the Book of Judges, the seventh book of the Bible. The Hebrew word we translate as "judge" is shophet.
A shophet is so much more than a judge.
Moses was the first shophet. You'll recall people came to him to settle all kinds of disputes—so much so that he sat up until all hours of the night until his father-in-law suggested he appoint men over 1000s, 100s, 50s and 10s.
When they settled Canaan, Moses ordered that administrative judges be appointed in every town. These men were to be judges, yes, but they were also responsible to teach the Law to the people and ensure it was followed.
The duty of the judge was to set things right. His job was not to rule. Click To TweetThe Hebrew word shophet primarily denotes "judicare," or judicial administration. These were the kinds of judges Moses had in mind, and of which there were many in the time of Moses and Joshua, and probably after as well.
But the word also connotes "vindicare," with reference to leading, defending, delivering, and avenging. There were a few special shophetim, the plural of shophet, who were called and set apart by God as military redeemers, who rescued Israel from foreign oppression.
These are the men (and one woman) who are listed in the Book of Judges. They were filled by the Holy Spirit for a certain time for a certain purpose. Not all of them were men of sterling character, but they did what needed to be done to set Israel right again.
Why judges and not kings?
Because as long as God's law was followed, Israel would have peace. The cycle found in the book of Judges is always:
• Israel falls into sin and idolatry
• Israel is oppressed/enslaved
• Israel cries out to God
• God raises up a savior
• Israel is rescued/set free
• Israel serves the Lord—for a time.
Then Israel forgets God, begins to worship idols, and it starts all over again.
The duty of the judge was to set things right, to put things back to the way they were in the time of Joshua. His job was not to rule.
This lasted until Israel wanted to be like all the other nations, and demanded a king. But that's a story for another time.
---
Prize of War will be available on Amazon in Kindle and paperback on October 20.
Join us for a Facebook launch party that night. We'll have prizes, copies of Prize (paperback and e-book) as well as all my other books, some jewelry, and I'm not sure what else yet