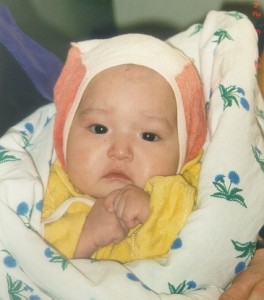 A case in Qatar this week made international headlines. An American couple of Asian descent has just been released after being trapped in the tiny middle-eastern country of Qatar for almost two years.
In 2012, the Huangs were relocated to Doha, the capital of Qatar, by his employer to work on a major infrastructure project for the 2022 World Cup. The Huangs have three children adopted from Ghana.
On January 15, 2013, their daughter Gloria died suddenly. Gloria was born into extreme poverty and was adopted from an orphanage. Despite the Huangs' best efforts, Gloria still suffered from severe eating issues, common to children born in such circumstances, such as not eating for days, then binging and eating from trashcans or getting food from neighbors. The Huangs were detained by police that same day. Over the next twenty-three months, in a story worthy of a badly-written made-for-TV movie, the Huangs spent eleven months in prison.
The police noted the children did not share the "hereditary traits" of their parents. The investigators theorized the Huangs "bought" the children to harvest their organs or sell the children. A detective stated, "As you are aware, the deceased child has black complexion, very skinny while her parents are white."
The Qataris thought the Huangs were inherently sketchy. They simply could not fathom why anyone would adopt someone who does not look like them, decided there must be some nefarious reason, and set out to prove it.
Now before you think this is an odd, isolated case, I can tell you that we were accused of all these things when we adopted Mira in Kazakhstan.
We were there three weeks. We were supposed to pick her up on a Monday morning, but Svetlana, our facilitator came to get us on Sunday night to take us to the "baby house" so we could take her when none of the workers were there. She told us the workers had heard people talking in the tiny mountaintop village of Esik (Ye-SEEK). Everyone knew Americans were in town to get a baby. Some thought we were going to take her and sell off her organs. Others thought we would sell her as a slave. In the end, Svetlana and the director thought it would be best to avoid all the drama and take her out of the orphanage at night.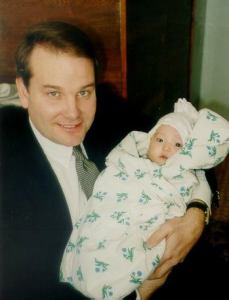 It should have been easier after that. We were staying in the large capital city of Almaty. All we had to do was visit the consulate and get an exit visa for her. But it took Svetlana several days to obtain the needed document. On Wednesday she came back to the apartment we were staying in and thought she had succeeded. Then she realized they had given her only a travel visa. Back she went. She returned and asked us for copies of the pictures we had taken the day we first met Mira. She wanted "happy family pictures," the ones that showed me crying. Turns out the police chief also had his doubts. I walked around the apartment holding her saying, "They're never going to let us leave the country with her." John said, "Oh, you are not going there, are you?" I replied, "I am already there. I have set up camp there. I am moving in there."
Obviously, we did get her home, after a few more stares and comments at the airport.
This story also underscores the glaring lack of knowledge by most people of the enormous challenges adoptive kids and their families face. Children who have spent time in orphanages can have life-long difficulties. Americans (for the most part) may not have problems with international adoption, but we have a long way to go when it comes to understanding and supporting adoptive families.
"Families don't have to match. You don't have to look like someone to love them." Leigh Anne Touhy, mother of Michael Oher, profiled in The Blind Side